Finally, an iPhone Game for Grown Ups -- "Ace Attorney Meets Drink Mixing!"
Sexy. Life useful. And incredibly playable - introducing a story-driven, drink mixing video game.
Fast-paced, unrelenting game play
Four acts spanning three hours
Learn and make over 70 cocktails
15 sexy, stylized, quirky characters
Co-wrote by top cocktail journalist
Auto saving for pick-up & play
Multiple endings
A dark, neo-noir storyline
Starring voice legend Kyle Hebert
Final Fantasy-esque music
Branching dialogue options
Vibrant and unique art direction
Shake the iPhone to shake drinks
Earn a printable certificate
"Finally, Video Games Have Purpose" - Joystiq.com
Joystiq.com awards Nimble Strong: Bartender in Training a near-perfect 4.5/5 score in their glowing review. Read the details here!
Achievements:
Fan Mail:
"Hey I'm a bartender at one of the most prestigious bars in Sydney Australia and I just wanted to say that your game is one of the best I have played in a long time! It has helped me learn a whole new repitoire of the classics and I recommend it to all of my bartender friends!" - Luke Swithenbank
"I wanted to let you know that I truly love this game. I've finished story mode and now I'm sharpening my skills with survival. It's really a great concept and I love that I'm learning something." - Samir
Android Version Mailing List
For notice on when we release the Android version of the game (coming soon), please fill out this email subscription form:
Help & Support
NOTE: If you're running Nimble Strong on an older device and it crashes, it's probably because your device hasn't been restarted in a long time and its memory needs to be unclogged a little bit. Give it a restart and Nimble Strong will run fine :). We've put hundreds of hours of playtesting on 2nd gen devices so it should never crash.
Visit our official message board for tips and to report bugs. Contact us for *any* questions or comments you might have.
Download Now


$3.99
Designed For:
iPhone 3GS or 4G
iTouch 32GB or 64GB
(Try Our Lite Version Free)
Screenshots
For a speed play of the game's first act, click here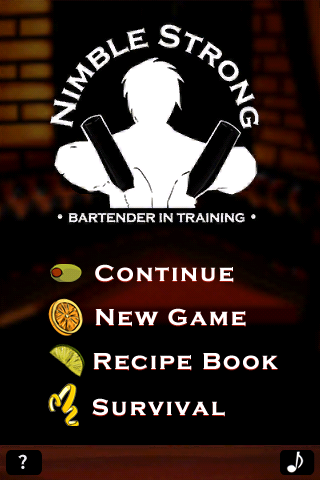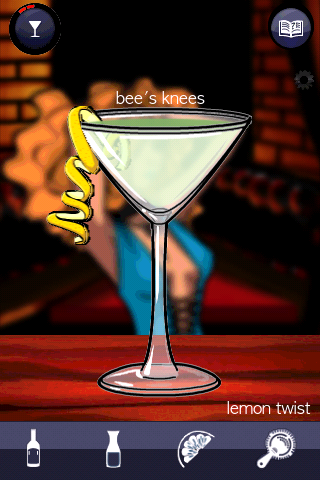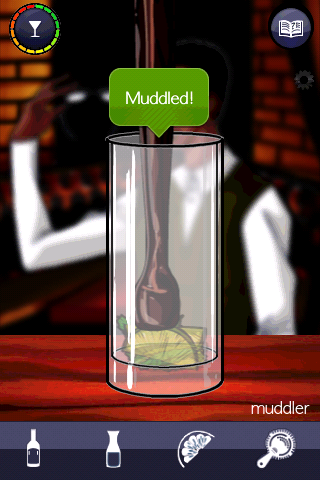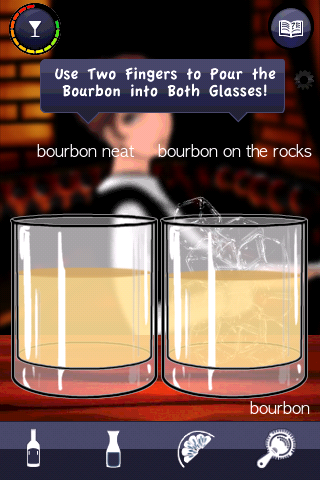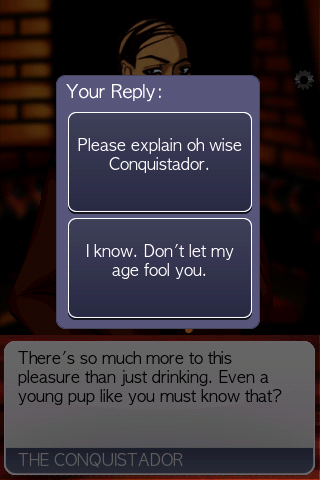 Download the Soundtrack Free
Created by Michael Huang, award-winning video game music composer.
Retrieve Bartender's Certificate
After completing Nimble Strong you'll receive a code to download a personalized bartender's certificate!