Learn Bartending with a Comprehensive and Fun iPhone & Android Game
Endorsed by the New York Times, Polygon and 10,000 Happy Customers!
Learn 70+ cocktails
Earn a printable certificate
Develop pour count timing sense
Permanent reference
A neo-noir storyline
Recipe Book and Practice Modes
Shake phone to shake drinks
Multiple endings and story paths
Lifetime questions support
Endorsements
Nimble Strong: Bartender in Training is one of the most acclaimed and beloved educational apps of all time.
The New York Times
"My sleeper pick for iPhone...great fun and very educational"
Polygon
"Best iOS games for new owners. Essential."
Joystiq
"I honestly felt more educated at the end, and how many games can you say that about?"
GamePro Magazine
"Surprises with its ability to educate as well as entertain"
Engadget
"It is quite literally a bartending school in game form, and the writing is just as brilliant as the touch-based gameplay and the fantastic art...My favorite iPhone game of 2010"
Boing Boing
"One of the better examples of a video game being used to teach a specific skill that I've come across, with a good balance between twitch, recall, and narrative."
App Store 4-Star Rating
10,000+ happy customers!
Buttonless Print Book
Incredible iPhone and iPad Games and the Stories Behind Them
Fan Mail:
"Hey I'm a bartender at one of the most prestigious bars in Sydney Australia and I just wanted to say that your game is one of the best I have played in a long time! It has helped me learn a whole new repitoire of the classics and I recommend it to all of my bartender friends!" - Luke Swithenbank
"I wanted to let you know that I truly love this game. I've finished story mode and now I'm sharpening my skills with survival. It's really a great concept and I love that I'm learning something." - Samir
Help & Support
For *any* questions or comments you might have, email us and we'll respond right away.
Check Out Our Other Game: ICICLES
ICICLES is a physical card game on a keyring designed for couples or new daters to play while in a coffee shop, bar, or Uber! Grab a copy today.
Get Started
You're a couple clicks away from learning a valuable and lifelong skill at 1/100th the price of a traditional course. Read our reviews and buy with confidence!


iPhone


Android
Screenshots
For a speed play of the game's first act, click here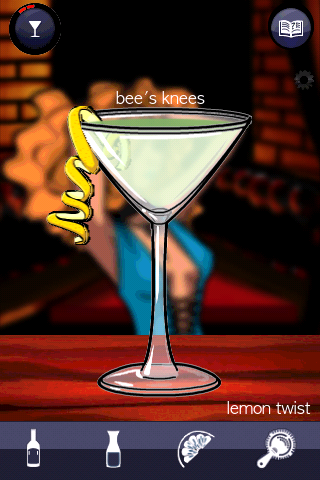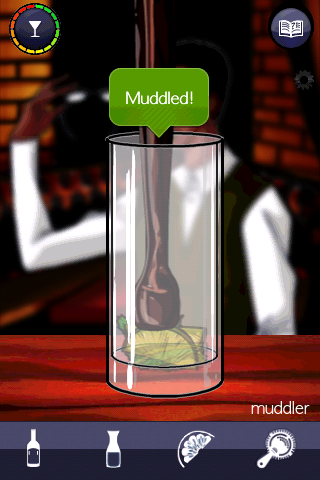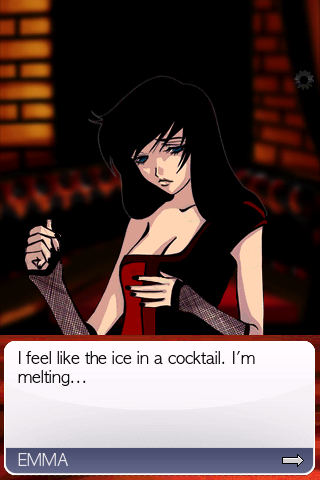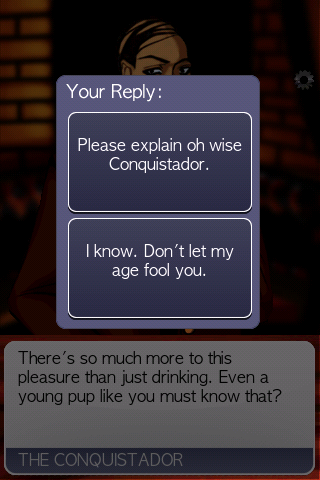 Download the Soundtrack Free
Created by Michael Huang, award-winning video game music composer.
Retrieve Bartender's Certificate
After completing Nimble Strong you'll receive a code to download a personalized bartender's certificate!